Ferticell Explorer 10-0-0 liquid Nitrogen CDFA Listed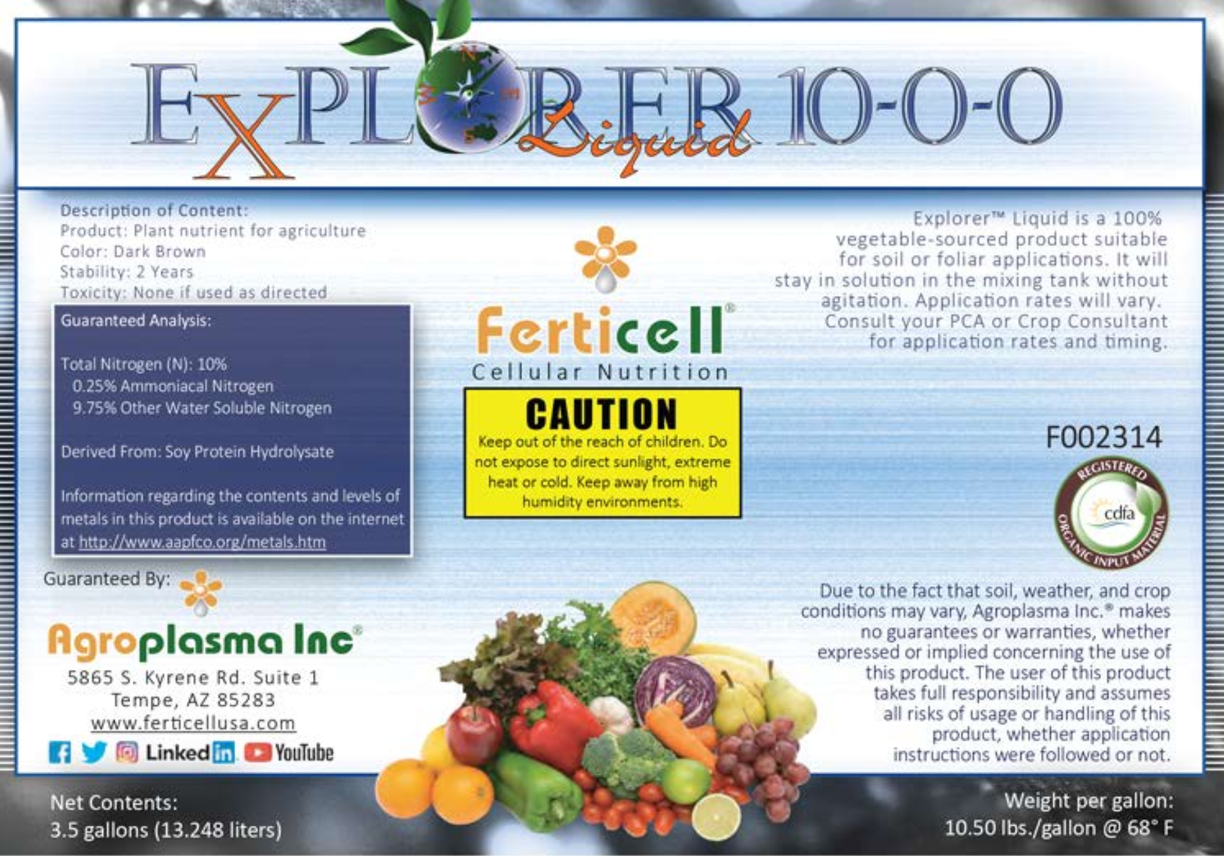 organic liquid potassium fertilizer. Ferticell Pro K 0-0-20
More details
Less details
Organic liquid nitrogen fertilizer blend of amino acids of soy protein hydrolysate. Higher amino acid and carbon content and lower risk of burn or salt contamination. Reliable release curve in all environmental conditions. 10% Protein Nitrogen, 60.9% Amino Profile. Compatible with all conventional Nitrogen sources and most fertilizers.
This product is intended for use
according to an approved organic system plan.
This products ingredients all qualify under
7 CFR 205.105 for use in organic crop production.

Check with your certification agency before using in certified organic production.