MycoApply Endo Granular OMRI listed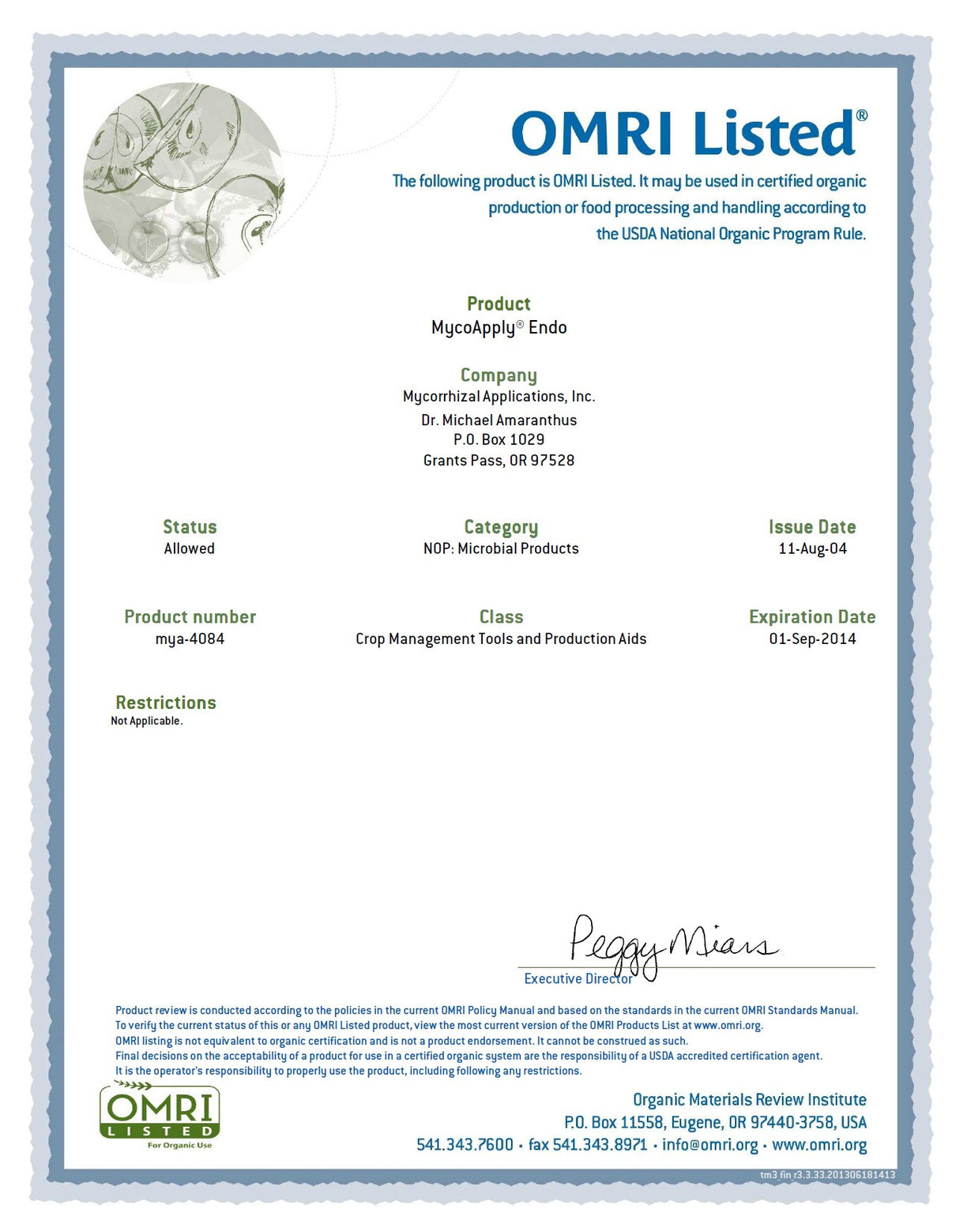 Mycorrhizal fungi. MycoApply. mycorrhizal applications. Endo mycorrhizal granular inoculum consists of 4 carefully selected species of endomycorrhizae. About 80% of the
More details
Less details
OMRI listed for organic production. MycoApply® Endo mycorrhizal granular inoculum consists of 4 carefully selected species of endomycorrhizae. About 80% of the world's plant species form with these types of mycorrhizae. These beneficial fungi greatly increase the effective rooting area of plants thereby enhancing plant growth, vigor and tolerance of environmental extremes. MycoApply®Endo is a granular material containing mycorrhizal fungi that colonize roots and extend into the surrounding soil forming an essential link between plant and soil resources. They greatly increase the root's ability to absorb water and nutrients, while improving plant survival, vigor and health.
• 4 species Endomycorrhizae
• 60,000 Propagules per lb.
Application Instructions:
To Inoculate seed, mix in with seed starting media at a rate of 2 lbs per cubic yard. The product is pre mixed into "The Seed Catapult" seed starting mix available at this link. For transplanting sprinkle 1 tsp. into hole. Can be drilled in or spread with seed in turf grass or pasture at a rate of 4 lbs. per acre, this is the least expensive way to inoculate forage crops. NOP compliant, check with your certifier for use in organic production.
To see if your crop will host mycorrhizal fungi follow this link
Contact Ohio Earth Food for specific application instructions.
Contact our office for discount pricing and delivery on orders of 3 bags or more.  Near Ohio 330-877-9356, near Wisconsin 608-489-3600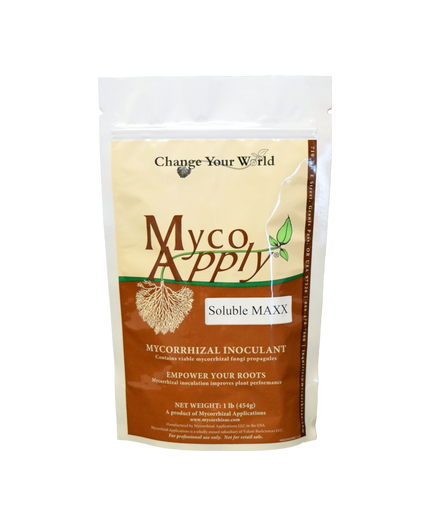 Mycorrhizal fungi inoculant. MycoApply. mycorrhizal applications. Soule MAXX. 9 species Endomycorrhizae. 10 species Ectomycorrhizae. Organic Mycorrhizal fungi inoculant.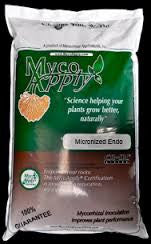 Can be used to dust rough seeds in planter, dissolved and sprayed on seeds or watered in after pl...