Alfalfa Meal Pelletized Certified Organic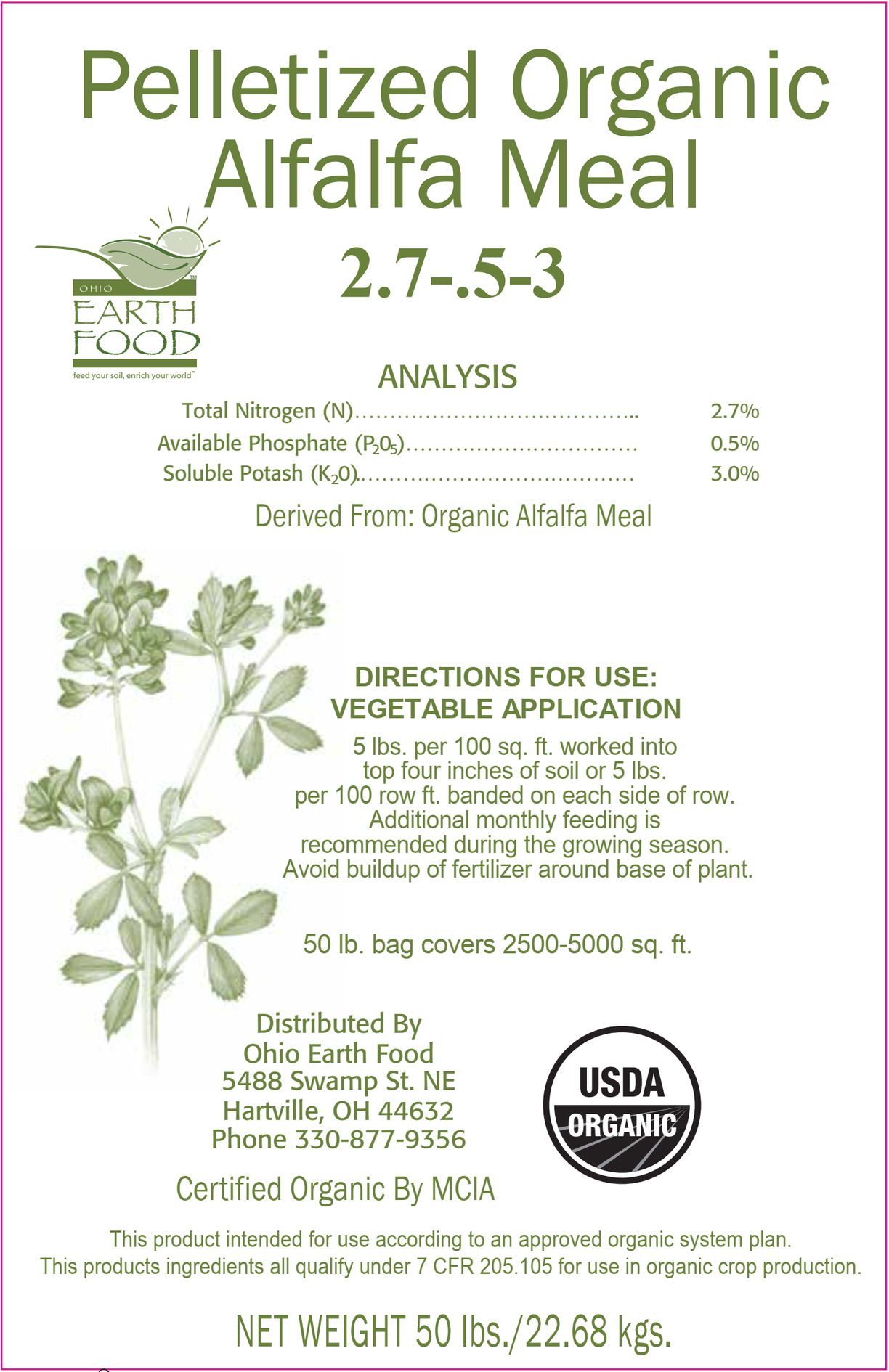 Kelp Meal Certified Organic (Ascophyllum Nodosum). See below or call for bulk pricing. Certified organic Ascophyllum Nodosum kelp from the North Atlantic. As an animal feed supplement, kelp meal is the most economical way to provide a wide variety of amino acids, trace minerals and vitamins in a chelated form. It satisfies the need in animals for trace elements lacking or low in mixed feeds, pastures and
More details
Less details
Call for reduced shipping on orders of 5 bags or more.
Certified organic by MCIA - 100% alfalfa meal pelletized for convenience.  A wonderful low-salt index fertilizer and soil conditioner, especially good for rejuvenating high-tunnel beds. Can be used in Mesophyllic Fertilizer. 
Application Instructions: Broadcast 3 lbs. per 100 sf or 5 lbs. per 100 row ft. and incorporate into soil.
Quantity prices:
$32 per 50# bag if 20 to 39 bags purchased 
Ton Price:
$1200 per ton in 50# bags ($30 per 50# bag)
Contact our offices to order and set up delivery or shipment of quantity orders. Near Ohio 330-877-9356, near Wisconsin 608-489-3600.