Guided Nitrogen 12-0-0 pelletized feather meal with kelp, humate and Diat. Earth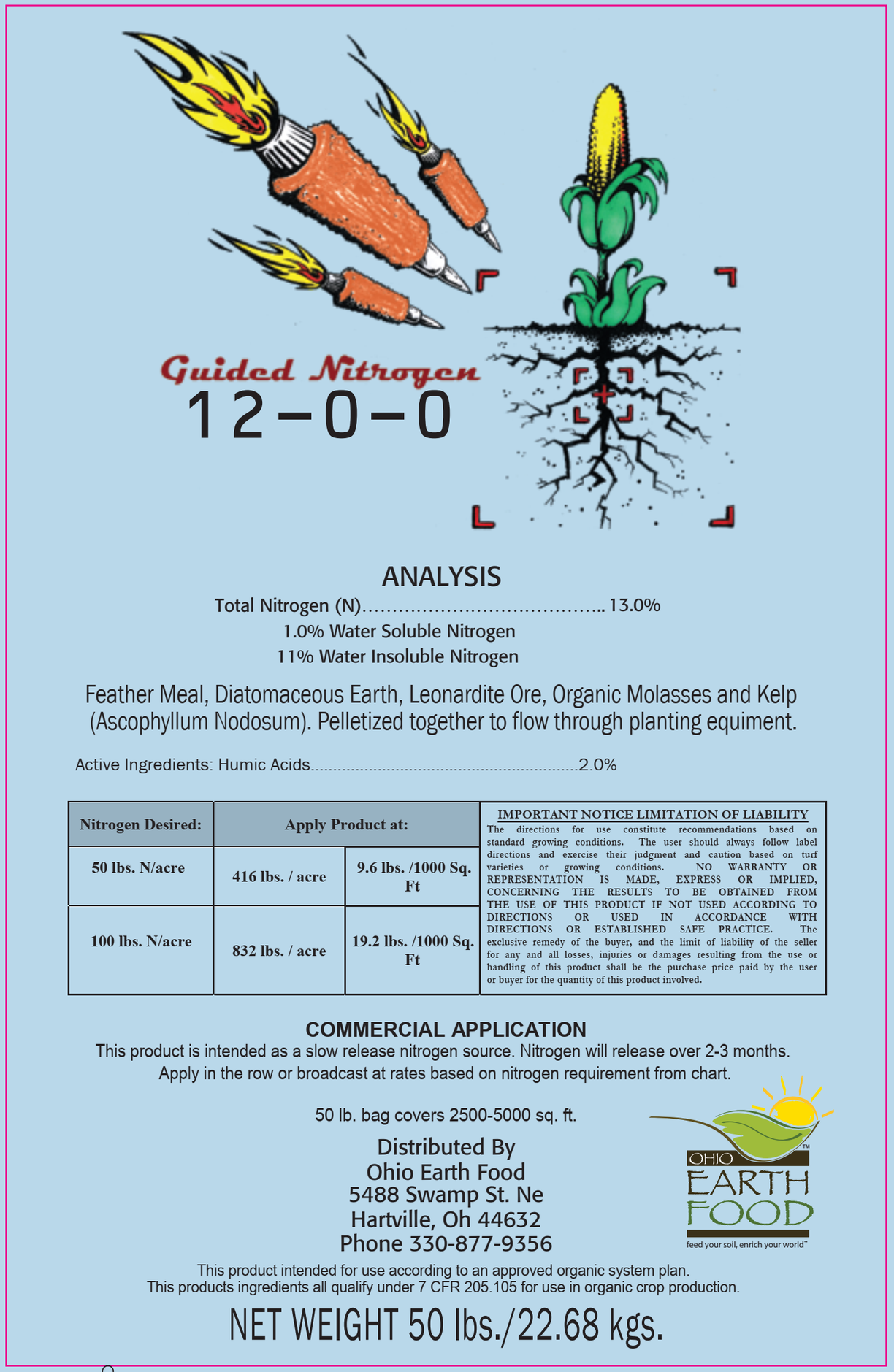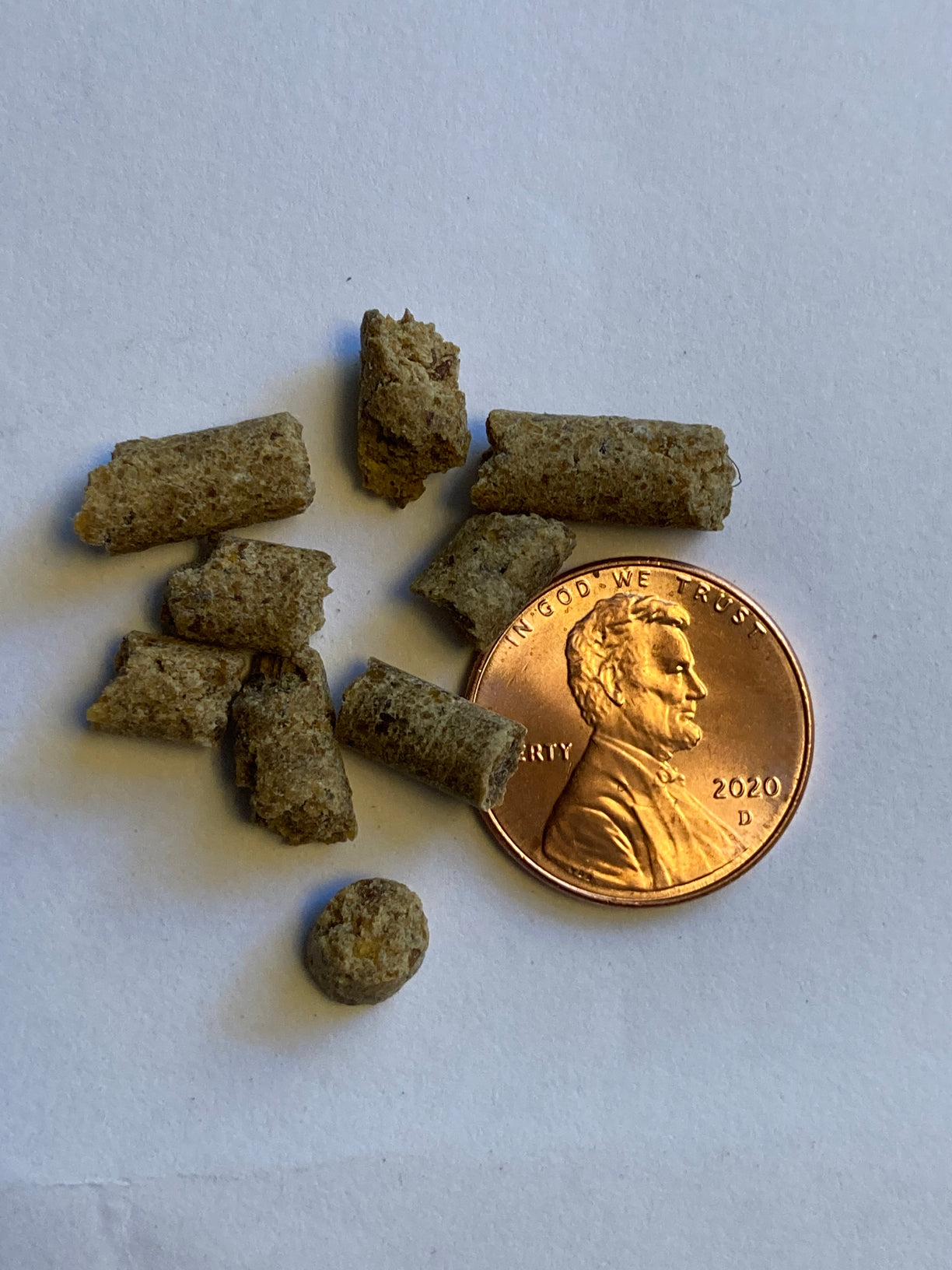 Organic feather meal, kelp, humate, diatomaceous earth and molasses mixed for a high nitrogen organic fertilizer that will spread through most equipment.
More details
Less details
Call for reduced shipping on orders of 5 bags or more.
GUIDED NITROGEN 12-0-0
An organic farmer in Plan City, OH saw corn yield go from 167 to 196 bushels per acre by broadcasting 150 lbs./acre before cultivating!

The magic mixture of humate and kelp that has powered our Re-Vita fertilizer for years now mixed into pelletized feather meal for the ultimate slow release "guided" nitrogen-boosting organic fertilizer. Humate aids in Nitrogen absorption by plant cells. Kelp extract provides minerals and growth stimulants. We then added Diatomaceous Earth to provide Silica, Calcium and structure for microbes and Organic molasses to simulate soil microbes. The goal is to speed up the availability of the Nitrogen to your crops.
When a slow release nitrogen is needed there is not a more effective organic product available.  Pellets run through equipment for easy in-row, broadcast or side dress application. 
This product is only available to purchase online in 50# bags. 
This product is intended for use according to an approved organic system plan.
This products ingredients all qualify under
7 CFR 205.105 for use in organic crop production.
Check with your certification agency before using in certified organic production.
Ton price:
in 50# bags $1520
2000# tote $1450
four or more totes $1390
Contact our offices to order and arrange delivery or shipping of ton lots. Near Ohio 330-877-9356, near Wisconsin 608-489-3600