Feather Meal 50# bag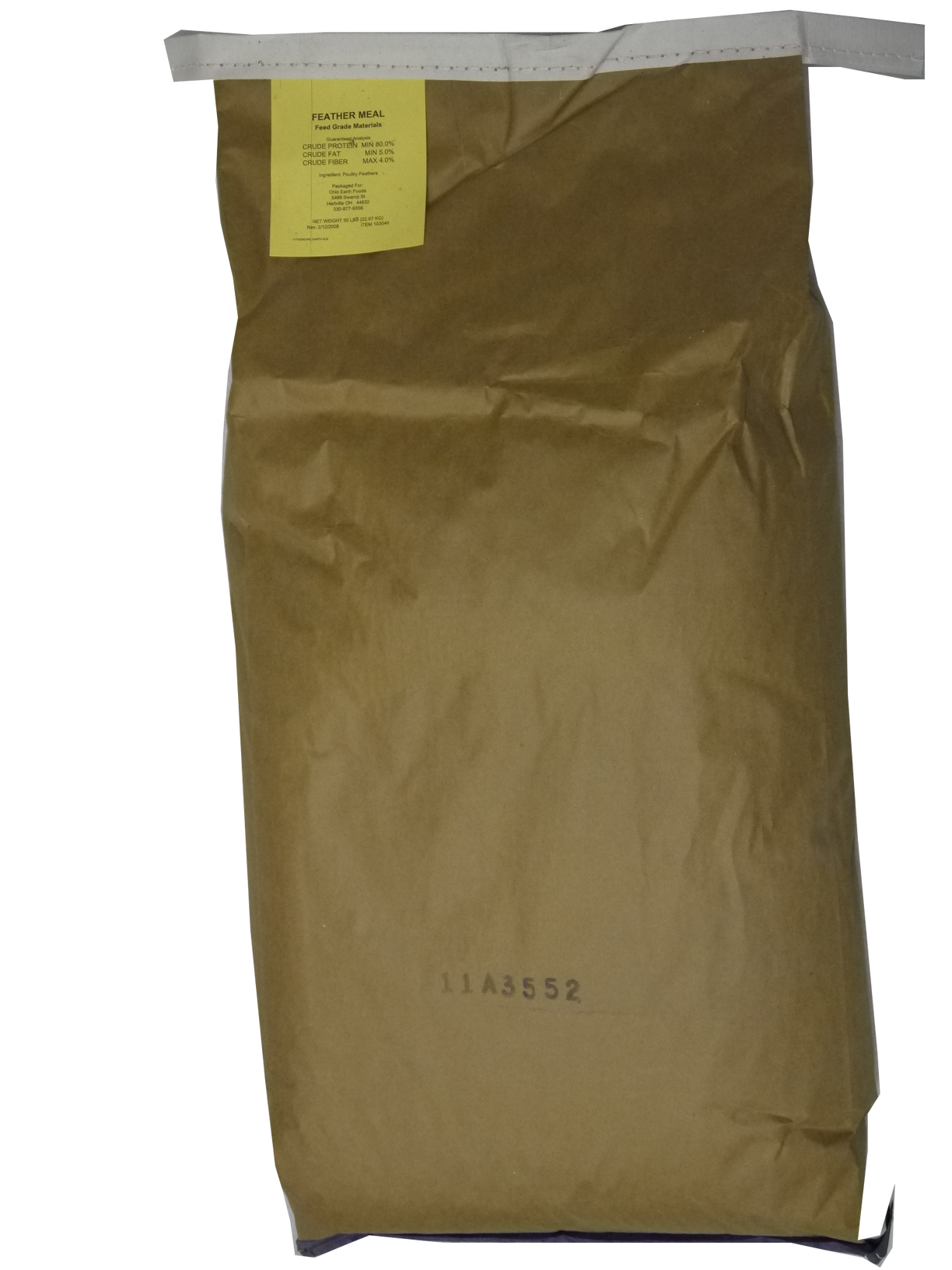 FEATHERMEAL 50# bag. Organic deer repellant
More details
Less details
Call for reduced shipping on orders of 5 bags or more.
12% organic nitrogen made from hydrolyzed ground feathers. Slow release. Will not burn seeds and foliage. Use on corn, lettuces, lawns and other crops that need extra nitrogen. Apply ½ -1 lb. per 100 sq. ft. on gardens and lawns; 100-300 lbs. per acre on field crops. Customers also report that sprinkling this over crops "Like cinnamon over toast" repeated after each rain will keep deer off crops.
This product is intended for use
according to an approved organic system plan.
This products ingredients all qualify under
7 CFR 205.105 for use in organic crop production.
Check with your certification agency before using in certified organic production.
Ton price:
 $1290 per ton in 50# bags ($32.25 per bag)
Contact our offices to order and arrange delivery or shipping of ton lots. Near Ohio 330-877-9356, near Wisconsin 608-489-3600