#1 For Commercial Growers Re-Vita Pro (5-4-5) 50# bag OMRI listed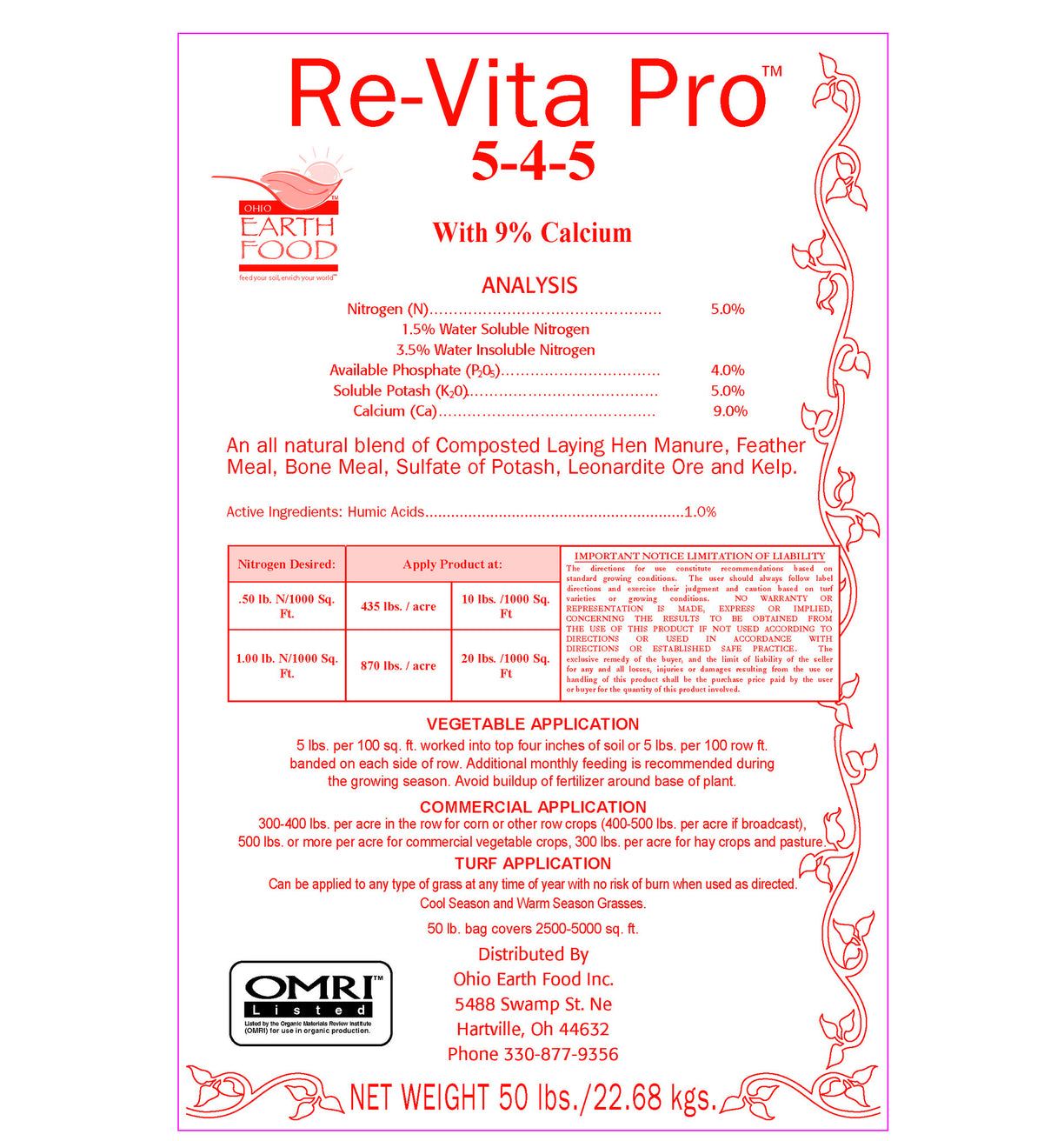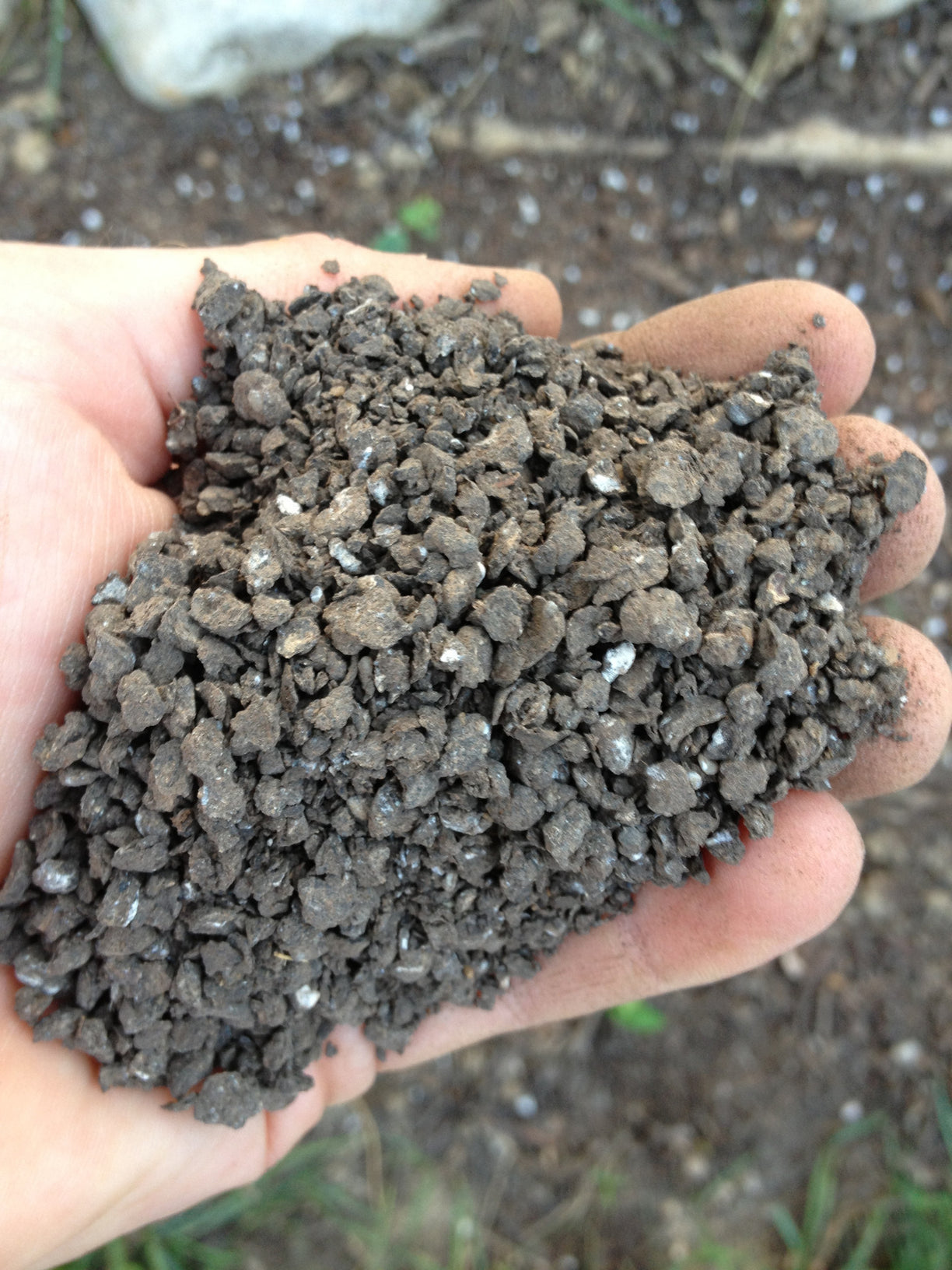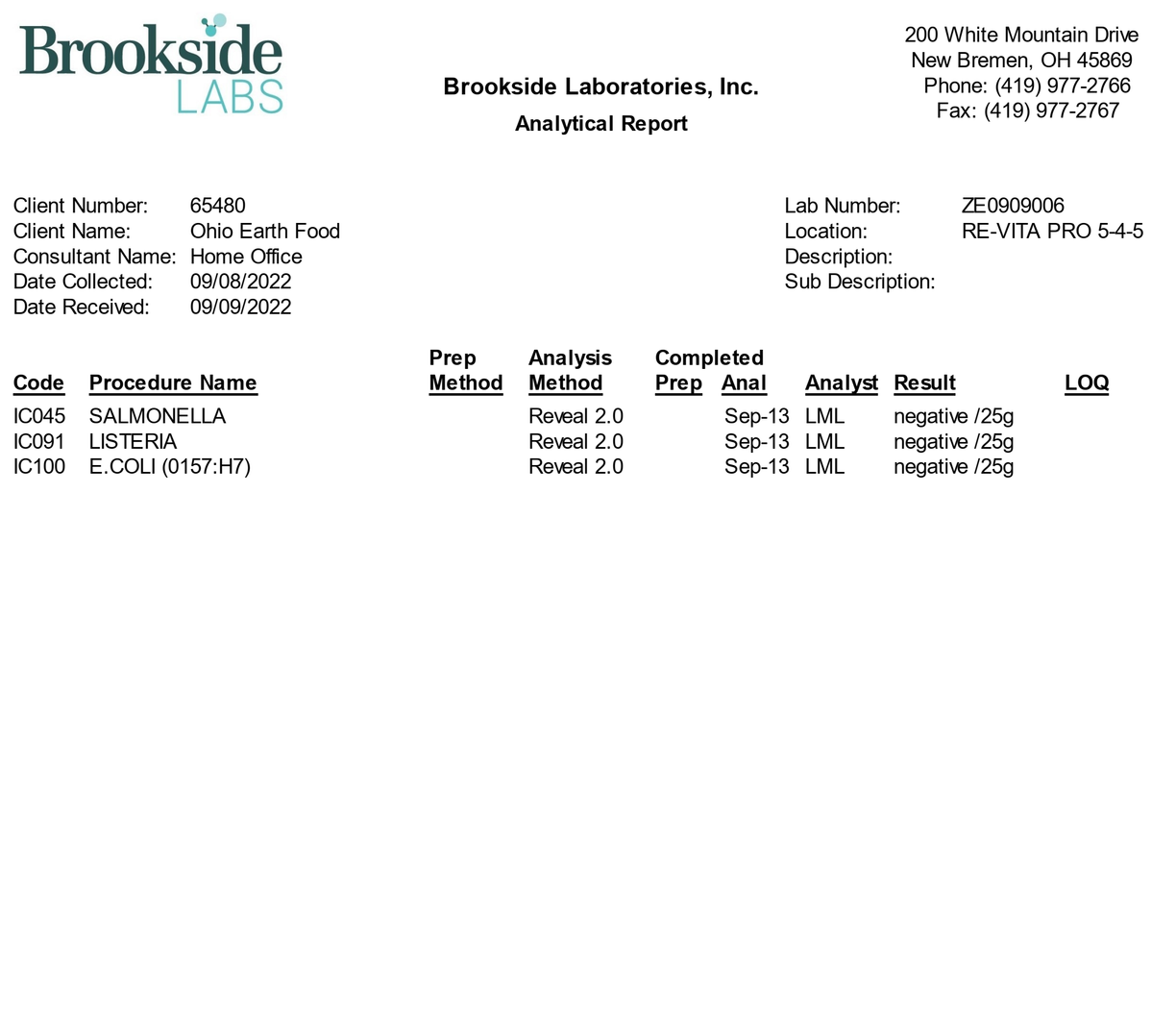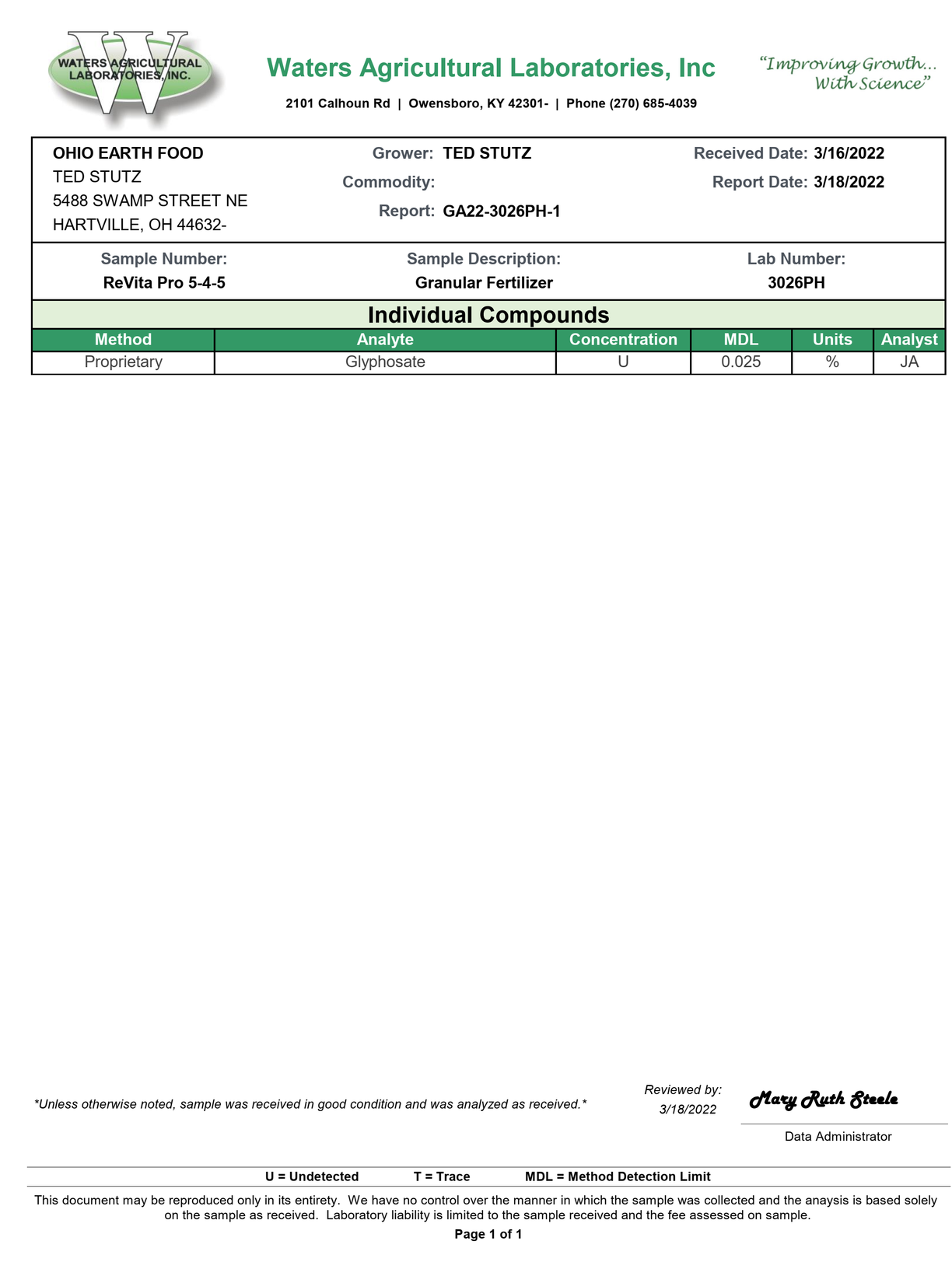 Organic granular fertilizer for Vegetables, Row crops, Hay and Hemp. ReVita Pro 5-4-5 OMRI Listed. See below or call for bulk pricing.
More details
Less details
Widely used by the finest organic growers in the Mid-West! Call for reduced shipping on orders of 5 bags or more.
Undetected test results for glyphosate content by Waters Labs
See ReVita Pro used on Vegetable Power Farm in Germantown, PA
For healthy crops nutrition is everything. To simultaneously grow and support photosynthesis and natural defenses, plants need to be fed.  With proper nutrition we have seen how plants can outgrow pests.
ReVita Pro 5-4-5 is an easy to use blend of:
Layer-hen manure composted for 7 weeks (not heat treated) to enrich with microbes and microbial biochemicals
Concentrated sea kelp to provide minerals and growth stimulants
Humate

to help in absorption through cell membranes

Boosted by feather meal, bone meal and sulfate of potash
Pelletized together and crushed, resulting in the most complete organic fertilizer available. Each granule contains maintenance doses of Magnesium, Sulfur, Boron, Iron, Manganese, Copper and Zinc from natural sources, 5% Nitrogen, 4% Phosphorus,  5% Potassium and 8% Calcium. Fully NOP compliant for application up to day of harvest. It just works!! 
Application Instructions:
Field crops 3-500 lbs. or more per acre applied through planting equipment in the row; Vegetables and Hemp 500-1000 lbs. per acre broadcast before you work the ground for the last time or through bed shaper; Gardens 5 lbs. per 100 row ft. or 2 lbs. per 100 sq. ft.; Fruit and shade trees 2-3 lbs. per inch of diameter buried around drip line; Lawns 50 lbs. per 5,000 sq. ft. in spring and fall.
Bulk density 44 lbs. per cubic ft.
OMRI listed for use in certified organic production. Heavy metal and pathogen levels below requirements for GAP certification and FSMA audits.
Ton Prices:
$769.60 in 50 pound bags 
$709 in 2000 pound tote bag 
Contact our offices to order in ton lots and arrange delivery or shipping. Near Ohio 330-877-9356, near Wisconsin 608-489-3600.